Categories and Projects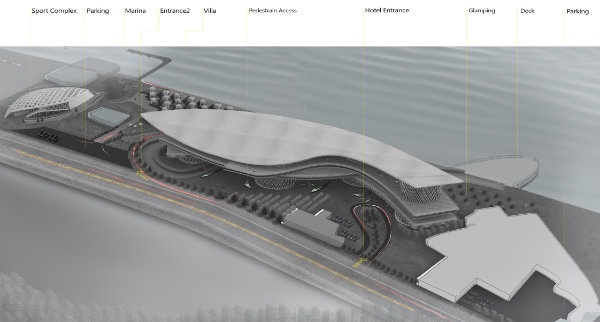 The brief
The TIDBIT VILLAGE is a recreation, tourism, sports complex project which is located at beach city of Batumi which includes hotel collections, shopping mall, international conference hall, international VIP trading Rooms, concert hall, TV studio's, casino's, beach villa's, glamping, beach restaurants, marina and sports complex and as the name represents a village of everything from business and financing to festivals and sports competitions to relaxing residential.
The brief
The WFCF (World Full Combat Federation)
is an internationally registered Federation established in 2019 headquarters in Tbilisi, Georgia.
World Full Combat Federation area of activity is establishing and hosting professional martial arts championship leagues such as Professional Boxing, Professional Kickboxing, Professional MMA, Professional Grappling and other martial arts competitions related in a global level, authorized by Georgia's Government and other international authorities.
The brief
The Top Arts Ltd and Artiman Pirooz Ltd in Tbilisi, Georgia are a manufacturing companies that manufactures and markets sports equipment mainly for martial arts such as various types professional boxing rings, boxing wear, wrist table, bodybuilding gear, wrestling mattress, sportswear globally.
Companies we own
The sub-companies of the Ghaem Maghami Enterprise
Some companies we work with